Stacy Kobayashi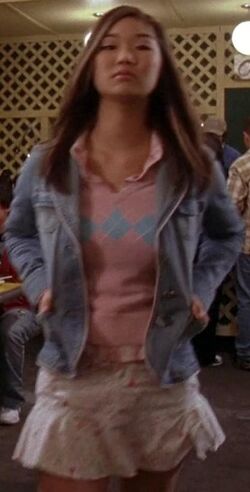 First Seen
Final Destination 3
Last Seen
Final Destination 3
Full Name
Stacy Kobayashi
Profession
high school student
Stacy Kobayashi is a girl from Final Destination 3. Kevin Fischer jokingly took a picture of Stacy's "contents" in her skirt. Wendy Christensen refers to them as camel toes. The clue to Frankie's death appears in the background of this photo.
Community content is available under
CC-BY-SA
unless otherwise noted.