Presage Paper is the fictional paper company in Final Destination 5 where Sam Lawton and his colleagues are working. The local site, as seen in the film, consists of a manufacturing warehouse and a sales office.
Presage (présager) is french for omen, or something that indicates the future.
The sales division is shut down by corporate headquarters after the local facilities manager, and all except 8 employees going on the corporate retreat are killed in the bridge collapse. The local manufacturing staff were not included in the trip.
Employees
Local sales division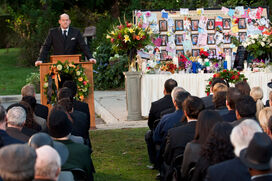 Factory
Roy Carson — local manufacturing division employee, and union locale boss.
John — factory worker