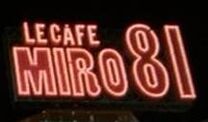 Le Cáfe Miro 81 is a fictional French restaurant chain based in Paris, France seen in Final Destination and Final Destination 5. Sam Lawton worked in the New York branch.
Final Destination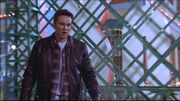 In Final Destination , Alex, Clear and Carter celebrating in Paris at the restaurant. but Alex notices ominous signs that it's not over and is nearly whacked by a neon sign, Carter saves Alex from getting killed, intervening him, but is in turn killed by it.
As the next in line in Death's Plan after Alex is Carter, Death immediately targets Carter. The sign itself turns around, so it reads "180" (Le Cáfe Miro 81) when it strikes, as it has broken, part of the 180 curse.
Final Destination 2
In Final Destination 2, Rory Peters mentioned he once was going to see a movie in Paris where the theatre had collapsed killing everyone inside, but suddenly decided no to go upon seeing Carter getting smashed by the falling sign.
Final Destination 5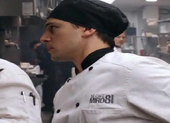 In Final Destination 5, Sam is seen wearing a chef's hat and clothes with the Le Cáfe Miro 81 logo on it. He works as a short order cook at the New York location, which is addressed as 1026 Washington st. The Chef offers him an apprenticeship at the Paris location.