Jerry Waggner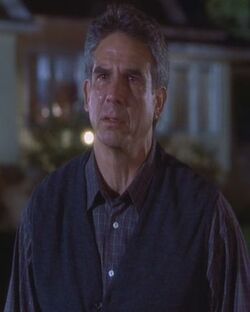 Origin
Mt. Abraham, New York
Cause of Death
{{{DeathRe}}}
All my wife and I will ever know is we wouldn't have lost our youngest son... if you'd told our oldest to get off the plane.
Mr. Waggner, blaming Alex on both his son's deaths.
Jerry Waggner is the father of Tod and George Waggner and the husband of Linda Waggner. Jerry was distraught over the deaths of both of his sons and angrily accused Alex of driving Tod to suicide because of the guilt he had over George.