Welcome to the Final Destination Wiki
Your number one source for information about the characters, novels, and everything about Final Destination.
Movies
| | | | | |
| --- | --- | --- | --- | --- |
| FD Characters | FD2 Characters | FD3 Characters | FD4 Characters | FD5 Characters |
Featured Video
Polls
Featured Character
Alexander Theodore "Alex" Browning
 is the protagonist of
Final Destination
, and the visionary of the Flight 180 explosion.

Read more...
Featured Article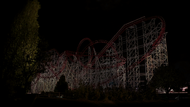 Springfield Centre Mall
 is a shopping mall located in McKinley, Pennsylvania. Nick O'Bannon had a premonition of a disaster in the mall in which several people died. However, Nick stopped the disaster from occurring, saving the countless ill-fated shoppers. There is a cinema on the top floor, where Lori Milligan and Janet Cunningham watched 
Love Lays Dying
.
Read more...
Wiki News
October 5, 2020

Creator Jeffrey Reddick confirms that the sixth film had been in the works during the COVID-19 pandemic.

March 16, 2020

Final Destination 6 announced instead for a reboot.
July 13, 2013
Final Destination 3 and Glee star Cory Monteith passed away

January 7, 2013

FD2 and TFD's director David R. Ellis passed away.

December 25, 2011

Final Destination 5 is released on DVD!

August 12, 2011

Final Destination 5 comes out in theaters!
Blogs
Blogs
Audrey was impaled by a Pole in the Chest.
He was ran over by an ice cream truck when Bella wasn't looking.
See more >