Craig Perry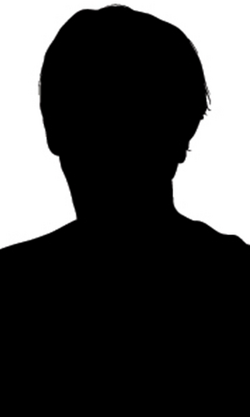 Officer Craig Perry was a police officer who related to Brian Gibbons's death, and met a woman whose name was Pam Smith.
Officer Perry didn't saw Pam after Brian's death, until three years later. When Pam stopped at Jared's Hardware on North Way for direction, an unknown suspect in a black mask robbed Jared's at gunpoint. Though no one was harmed, Pam was asked to stay and give her statement to police. The reporting police was Officer Perry. According to eyewitnesses, after taking her statement Officer Perry chatted with Pam outside the store. But not long, both Officer Perry and Pam were killed in unknown circumstances, which the local law enforcement could only described as a "an unfortunate accident". Although Officer Perry didn't killed instantly, and he was rushed to Lakeview Hospital. But he was pronounced dead on arrival by attending physician Ellen Kalarjian.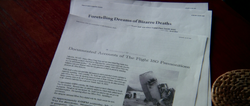 After Officer Perry and Pam's death, a news about them was found by Nick O'Bannon and Lori Milligan in The Final Destination.
Trivia
His and Pam's death are based on the unused deaths of Kimberly and Thomas as would have been revealed in Final Destination 3, which could imply he may have been badly injured trying to save Pam from a woodchipper and later died either from his injuries or from further intervention by Death, this is not confirmed as it is not mentioned how they died.
Officer Perry shares the surname with Mortimer Perry, who was a sheriff that related to Thomas Burke. However, since Craig Perry was also the name of the series' producer, so it can be assured that both officer Perry and sheriff Perry's names were named after him.
Community content is available under
CC-BY-SA
unless otherwise noted.