Cocktails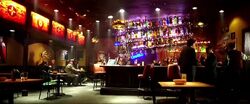 Cocktails is a bar located in New York seen in Final Destination 5.
Accident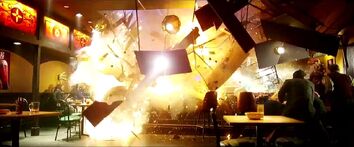 Cocktails was hosting a memorial service for Roy Carson who was killed in an accident at Presage Paper. Here it is revealed that had Roy not died he would have died soon after, as an autopsy revealed he had an undetected aneurysm that would have burst any day.
As Nathan had taken Roy's remaining life, he is disconcerted. Nathan Sears is killed after a flaming part of Flight 180's landing gear fell through the roof at the end of the movie, during the memorial service.
Death toll: 1 (possibly 3)
Known Casualties
John (possibly)
Bar owner (possibly)